An Introduction to Curling
About Armstrong & District Curling Club
The Armstrong & District Curling Club is located at 3315 Pleasant Valley Road, within the IPE fairgrounds and just behind Centennial Hall, so we have lots of space for parking! We have been at this location since 1967 and our building has been through several upgrades and renovations over the years resulting in a modern and comfortable lounge, expanded kitchen and 3 sheet rink. Our active membership base is between 225 and 250 each year with evening leagues, day leagues for seniors 50+,  and a focused Learn To Curl program. We have certified trained coaches who can provide instruction and welcome new curlers of any age. If you have joint problems or mobility issues and can't deliver your rocks "out of the hack" as you see on television, we can show you how to deliver rocks using a "stick", in which you stay standing and walk out to the release line. After having fun on the ice we invite you to join your teammates upstairs to the lounge for a great social experience! That is what curling is all about!
History
In 2017 the Armstrong & District Curling Club celebrated 120 years of curling in Armstrong with a 3 day historical Homecoming Event.  In 1897 some enterprising men got together and formed a curling club, making use of different barns and warehouses until 1930 when a 2 sheet rink was built on Patterson, near the Blue Hotel.  This was our home until 1967 when our present 3 sheet rink was built, with renovations occurring in 1975, the late 1990's and again in 2016. We have an active membership ranging between 225 to 250.   Although our club is steeped in history we are leaping into the next century and attracting new generations to the fun sport of curling! Read more
Our Winter Season is over…..we will begin again the week following Thanksgiving!
Armstrong & District Curling Club is excited to invite you to our 2019/2020 Season!!  
All leagues resume the Tuesday immediately following Thanksgiving, offering leagues for Men, Ladies, Mixed, Doubles, Seniors, Stick and Juniors.  Registration will be Friday, September 20th from 6 pm to 9pm with Free Wine and Cheese Social and it is recommended you attend or at least let us know what leagues you are interested so you don't miss out.
UPCOMING EVENTS:
We will once again be having our Hotdog Sale at Askews on Saturday, September 14th from 10:30 to 2. Proceeds will go towards our Juniors and School Programs.  We will also do preregistration and answer any questions you have about curling and our programs.
REGISTRATION is on Friday, Sept 20th from 6 to 9 at the club. Come down, have some wine and cheese and sign up for your leagues!
Next fall we will again host our ADULT TRY CURLING PROGRAM, on Mondays from 5 pm to 6:30 commencing October 21st and running for 9 weeks. We offer this every fall for anyone looking for in-depth instruction. The last two year's graduates are playing on teams and have gone out feeling confident in their skills and basic knowledge of the game  Let us know if you are interested in this program.   Contact Terri Nicholson at 250-540-0930 for details on these and other programs, or go to our Facebook page.
Next fall we will also offer our Juniors Program.  This is after school on Wednesdays with our trained club coaches.  Parents, this is the most affordable winter sport you can enroll your youngsters in and its FUN!  The fee includes free hot chocolate after each session, two pizza parties during the year and a chance to compete in Junior Bonspiels.  Maybe your child will be a future curling champion!
NOTE: Please let the club know if you are seriously interested in a Friday Fun League on Friday nights.  We need a minimum of 6 teams to make it viable – that 24 people.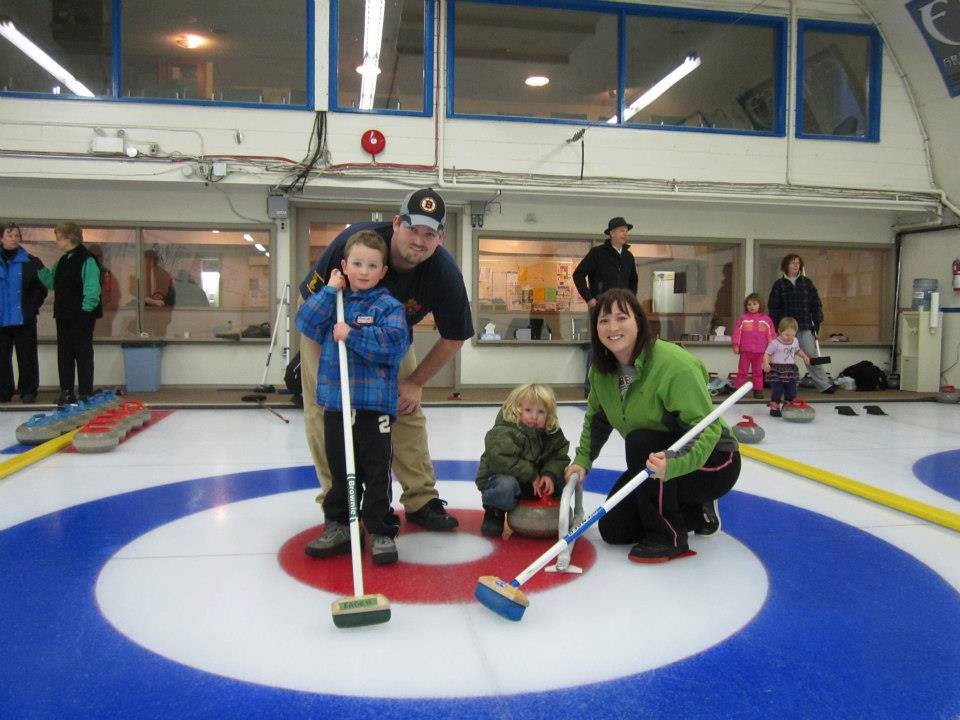 Sponsors Rock!
A BIG Thank You to our Sponsors: Askews Foods,  Shepherds Home Hardware and Nelson's Glass for your generous support!! Your help grows Curling in our Community!
For more information on sponsorship please contact Terri Nicholson at: terricn@hotmail.com
Instagram Feed