An Introduction to Curling
About Armstrong & District Curling Club
The Armstrong & District Curling Club is located at 3315 Pleasant Valley Road, within the IPE fairgrounds and just behind Centennial Hall, so we have lots of space for parking! We have been at this location since 1967 and our building has been through several upgrades and renovations over the years resulting in a modern and comfortable lounge, expanded kitchen and 3 sheet rink. Our active membership base is between 225 and 250 each year with evening leagues, day leagues for seniors 50+,  and a focused Learn To Curl program. We have certified trained coaches who can provide instruction and welcome new curlers of any age. If you have joint problems or mobility issues and can't deliver your rocks "out of the hack" as you see on television, we can show you how to deliver rocks using a "stick", in which you stay standing and walk out to the release line. After having fun on the ice we invite you to join your teammates upstairs to the lounge for a great social experience! That is what curling is all about!
History
In 2017 the Armstrong & District Curling Club celebrated 120 years of curling in Armstrong with a 3 day historical Homecoming Event.  In 1897 some enterprising men got together and formed a curling club, making use of different barns and warehouses until 1930 when a 2 sheet rink was built on Patterson, near the Blue Hotel.  This was our home until 1967 when our present 3 sheet rink was built, with renovations occurring in 1975, the late 1990's and again in 2016. We have an active membership ranging between 225 to 250.   Although our club is steeped in history we are leaping into the next century and attracting new generations to the fun sport of curling! Read more
Our Fall Season is almost here!
Armstrong & District Curling Club is excited to invite you to our 2018/2019 Season!!  
The Seniors League resumes on Tuesday, October 9th with the evening leagues resuming on Tuesday evening.
UPCOMING EVENTS –  This fall we will again host our 10 week ADULT TRY CURLING PROGRAM, on Mondays from 5 pm to 6:30 commencing October 15th.  We are also introducing Mixed (Open) Doubles curling on Tuesdays from 7 to 8:30.  We will have our coaches on hand to introduce you to the rules of this fast paced and exciting version of curling, as shown at the 2018 Winter Olympics.  Open to teams of two men, two women or a man and a woman.  Contact Terri Nicholson at 250-546-2800 for details on these and other programs, or go to our Facebook page.
If you missed our registration night its not too late to sign up.  We still have room on all our evening leagues: Ladies on Monday and Wednesday, Mixed/Open Doubles on Tuesday, Men's on Thursday and Mixed on Friday. Our senior and Stick leagues are full for the October to December season.  Contact the club to register.  Curling is the most affordable winter sport of all and you will find our rates very competitive.  Come on down and get ready for a Fun Season!
Visit us over the Thanksgiving weekend, on Friday October 5th from 7 to 9 pm and on Saturday and Monday, October 6 and 8, from 10 to noon for FREE DROP IN CURLING LESSONS with our certified trained coaches.
HALLOWEEN PARTY AND DANCE!  Once again we are proud to announce our second annual Halloween Party and Dance. We have hired the same band, Sleepless Nights, as last year. This duo had us on our feet dancing from the first song to the last!  October 27th from 6:30 to midnight.  Tickets are only $12 per person and include, dancing, appetizer table, door prizes, prize for Best Costume and a ton of fun!  Tickets are limited so get yours today so you don't miss out. Available at the Bar.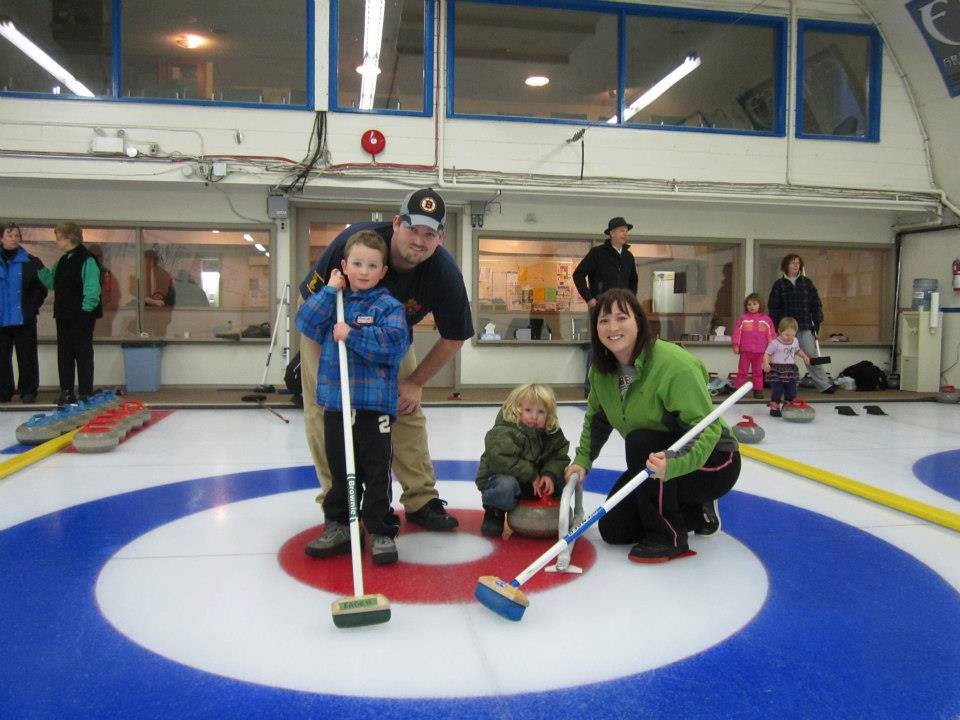 Sponsors Rock!
A BIG Thank You to our Sponsors: Askews Foods,  Shepherds Home Hardware and Nelson's Glass for your generous support!! Your help grows Curling in our Community!
For more information on sponsorship please contact Terri Nicholson at: terricn@hotmail.com
Instagram Feed